Park Plazas Coffee Talk: Back by Popular Demand...Saturday, April 17th at 9:30 AM and continuing at that time on the 3rd Saturday of every month until further notice, Dave Mansure, our Manager from WestGate Properties LLC, will host Coffee Talk to which all members and residents are invited. Tom Carr, our Association President, will plan to attend regularly.
This is a monthly opportunity to learn about your community, network with your neighbors and let our Manager and President know of your community concerns and issues.
Networking online during Covid-19 is the best thing you can do for your own social sanity! Share, learn, reconnect and grow from other neighbors in the Park Plazas community.
From month to month there will be themed or general open discussions led by neighbors, local leaders, professional managers, Board Members or Committee Chairs.
If you have suggestions on Upcoming topics or themes, email dave@westgatepm.com

Initially, Coffee Talks will be held virtually via Zoom. Please register by clicking the registration link below to get the link to attend the gathering online.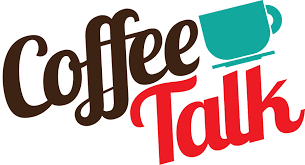 PLEASE REGISTER FOR THIS WEEK'S COFFEE TALK

The Rules are:
1- No judging, harassing or criticizing any other homeowners or speakers points of view.
2- Participate with grace and humor.
3- Mute your audio when you are not speaking.
4- Because this is an audio-based meeting, your voice acts as your physical presence. Be thoughtful of when you speak. Be courteous, and don't interrupt the speaker. If you do, you may be asked to leave or muted by the host.
5- Minimize distractions and be present by putting away phones, closing unrelated work, closing the door, etc.
6- Remember, this is a chance to network and connect with each other. Feel free to ask questions but keep it positive, don't accuse and don't assume. Be ready with a proposal or suggestion to your own questions.
If this turns negative and is nothing more than a complaint repository, then no one will want to come anymore and we will be forced to cancel. And just because this is online, do not assume that the rules of basic respect and decorum do not apply. Treat each other with the respect you would like to have given to yourself.
Coffee Talk Recorded Archives: